Thank you to Eline Anker and her colleagues at veilederforum.no. The site is the main source of news and views on career guidance in Norway. Every so often they interview an expert for their fagprofilen series. It is very nice to be able to be included amongst such illustrious company.
The Norwegian version of the article is available now at veilederforum.no, but I thought that I would quickly run it through Google translate and then add the translation to this site. I've had a quick go at correcting some of Google's more outlandish translations, but it is mostly as it comes.
So this is what they asked me and what I had to say…
Subject profile: Tristram Hooley
Tristram Hooley is a busy guy with a lot of balls in the air. He teaches, researches and supervises students at several universities in Great Britain and Norway. He also writes professional books, runs the website Career guidance for social justice , as well as the blog Adventures in Career Development .
Will make a difference with career guidance
With a Ph.d. in English literature, it was quite by chance that Hooley became curious about the career guidance field.
When I handed in my doctorate I felt that I had read enough English literature. I decided that this was not the path I wanted to take and therefore started looking for other jobs, he says.
He got a job supervising PhD students.
At the beginning, I thought I would help them with writing skills and research methods, but most people came to me with career-related questions.
When we talked about work and study, it was often about the big questions like what does this lead to? And where am I going in life? Then I opened my eyes to career and how career is at the center of many people's lives. At the same time, there were not enough places that offered career guidance.
He continued to mentor young researchers for several years, working on national projects in the UK. Eventually he became responsible for a research centre at the University of Derby that examined careers from a life perspective.
We saw that career was an important field that did not receive enough attention, and that we could make a difference by giving people access to career guidance.
From practitioner to researcher
It is in research that Hooley feels at home. He says that the turning point came when he was working as a career advisor, and understood that he did not want to continue.
One day I realized that I had developed in the first few years in the job, but that I was now getting nowhere. It was then that I understood that perhaps I was not meant to be a practitioner. I strongly believe in guidance, but wanted to research the field more and develop new ideas. It became a turning point in my life, and that's when I started moving towards research.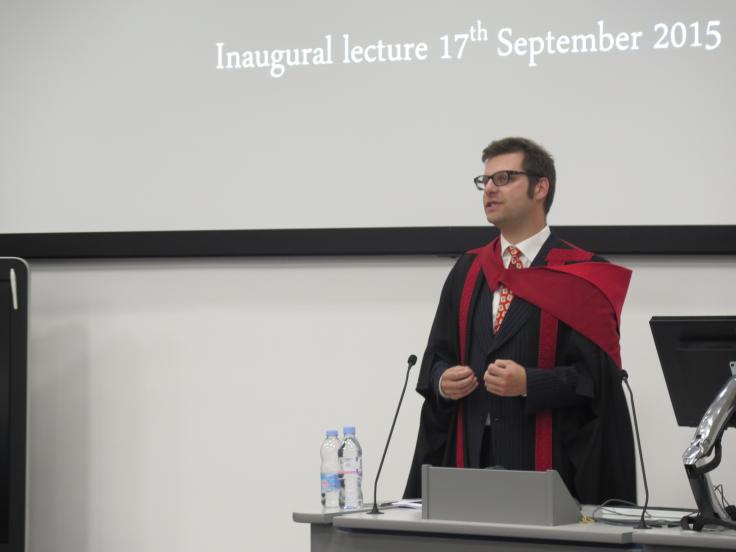 He says that it is precisely these turning points in life that interest him; that we do things for a reason and that we continue to do so.
We all have to find out what gives us value.
He himself finds meaning in being able to contribute important tools and resources that guidance professionals can use when meeting with students and clients: I hope the work I do can give practitioners new ideas and ways to work more efficiently.
And personally, he is inspired by practitioners in particular.
It is not in the field of practice that I contribute, but I really appreciate and want to learn from the practitioners, and in the research world that is one of the most important focuses we have.
A driving force in social justice
Ever since his teenage years, Hooley has been interested in how we can make the world a better place and reduce inequality.
I have an interest in social justice, which came before I became interested in career guidance.
That is why he has collaborated extensively with, among others, Rie Thomson (previously interviewed by Veilederforum in the series Fagprofilen) to investigate how career guidance can help reduce inequality.
We know that the opportunities in society are not equally distributed. Some people have access to more resources than others, such as information about which jobs you can get and how to get them, he points out.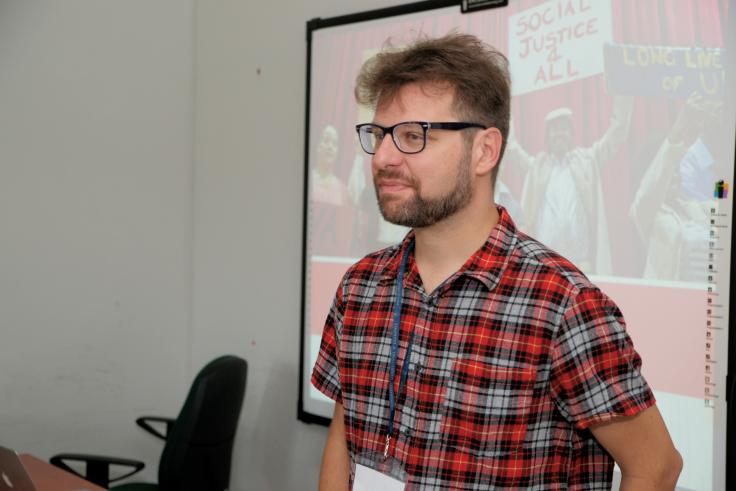 If you are a doctor, for example, you are happy to share information about your job with your network. What career guidance does is take such implicit information and make it available to everyone.
Hooley sees career as a journey where people have to balance different aspects of life, such as paid work, but also family life, interests and the role as a citizen in a society. He points out that a goal of career guidance is to support people in balancing these areas of life. At the same time, career is also about the relationship with the world and institutions.
If you think about who I am, where I fit in and what I want in the future, you can't think about it without thinking about what opportunities you have and whether you can do something to change it, he says and continues:
Through career guidance, we can challenge people to ask questions and reflect on how they relate to the world and how they can influence this through their own career.
Experiences from Great Britain and Norway
50 percent of the working time Hooley works with research and teaching as a professor at the section for guidance studies at Høgskolen i Innlandet (INN) . He travels between Great Britain and Lillehammer, but the pandemic has naturally limited the number of visits.
The first time I came to visit INN there was a huge amount of snow, and I didn't have a winter jacket or suitable shoes. It was very foreign to me. I have now been visiting Norway regularly for four or five years and am getting used to it.
He brings with him experiences from his home country, such as how career guidance is put on the agenda.
In Great Britain, we have had a tradition of career guidance for several decades, but to varying degrees. In Norway, on the other hand, I think career guidance has been neglected for a long time, but since there started to be more focus on it ten to fifteen years ago, there has been a stable investment in the field and the quality has increased.
Hooley enjoys working in a country where career guidance is valued, and cheers on actors in the field who have worked hard to put careers on the agenda in Norway. At the same time, he warns against "leaning back".
With a change of government from one political colour to another, it will be exciting to follow whether career guidance will continue to be valued and whether previous investments in the area will continue and survive with a new government. In the UK we have experienced changes of government with radical policy changes, where the careers guidance field has faced problems and been set back.
For now, he thinks the outlook looks positive in Norway.
Must stand up for the career guidance
Guidance forum asks Hooley to look into the fortune-telling ball for the career guidance field's future. He replies that he believes we will enter a period of turbulence in the labor market, with both climate change and changes in the political and economic situation.
Within this context, individuals must continue to live and provide for their families, and then career guidance will be important. The need for career guidance will grow and the most important thing we can do is to continue to develop theory, practice and research so that career guidance becomes a regular offer for all citizens.
He points out that most countries understand that you need health services and the police, but far fewer understand that career guidance is also an important part of the welfare state.
I would like to see career guidance receive cross-party support. The population not only needs career guidance at school and university, but throughout their lives. Therefore, as players in the field, we need to get better at making career guidance visible and show the politicians the value of the career guidance offer.
Future plans
Hooley has a busy everyday life, and in the coming years there are several research projects he wants to participate in. Both in terms of the use of digital technology in guidance, for career learning for young people in informal arenas such as football practice or band practice, and lifelong learning through the workplace and trade unions.
He also wants to explore more political aspects of career guidance.
I haven't done enough research on how politicians talk about career guidance, but my experience is that their understanding is quite limited. Career guidance often goes a bit under the radar, but if we think about what career guidance is really about, namely giving people access to a good life and the opportunity to learn and develop themselves, it should be a central theme in election campaigns, for example, but it is not it.
Therefore, he will get under the skin of how politicians understand career guidance.
This will perhaps be an important focus in the coming years. We'll see how it goes. And if someone comes up with an interesting idea, I quickly get distracted, he concludes.